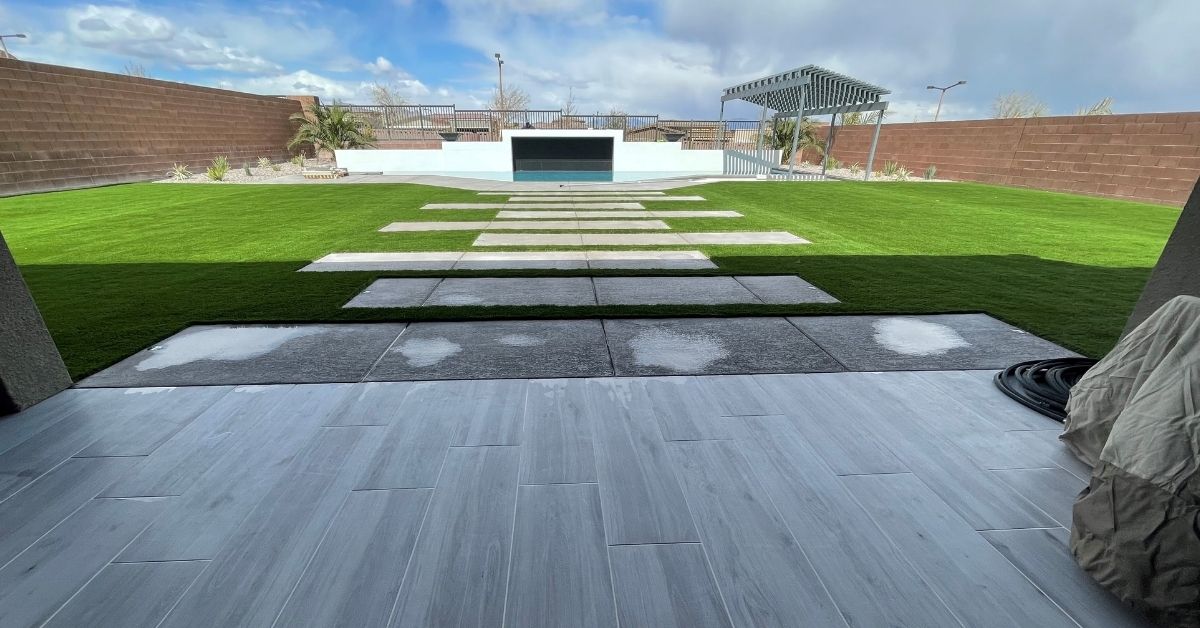 Summer 2021 is coming soon. After a year of uncertainty, a lot of time inside, and minimal social interaction, people are ready for a season of sunshine and excitement. Our team at 2-15 Landscaping wants to create the perfect space for families and friends to relax and refresh.
Designing The Space
The first step in building a new yard is to design a space that fits the client's needs. Whether someone has a Pinterest board full of ideas or has no direction at all, our team can help create realistic goals that are within the client's budget.
Once a new client has made the decision to move forward with 2-15 Landscaping they can call us to request an estimate. More than likely, our team will be able to come out to your property that same week to assess the land and conceptualize the project.
2-15 Landscaping will take pictures of the current space and use computer-aided design (CAD) to provide a sneak peek of what the finished project will look like. If the client approves of the plan, the real fun can begin.
Getting Started
Once it is clear what the client is looking for and what will be required, a price breakdown is sent out. Half of the total cost is taken as a deposit. Once the deposit is received, the client is added to the job list, and the project is given a set of dates that they can expect (Site:BusinessName) to work their magic. The timing of a yard renovation is dependent on numerous factors: labor, materials, weather, etc., but 2-15 Landscaping works hard to give manageable timelines.
Demo Day
With most projects, the first step is to remove any current grass, turf, cement and bring the yard back to its original dirt plot. From there, the 2-15 Landscaping team can level the ground accordingly and mark out the appropriate sections. This could mean marking where the putting green will go or zoning which part of the yard will have synthetic turf installation.
Installation
Once the planning is complete, the fun begins. Like a puzzle, each piece of the creation comes together to create the outdoor space the client had been dreaming of. This process is usually the most timely. Things like concrete take time to dry, hardscaping materials may require larger machinery to move appropriately.
Relax & Enjoy
Once the project is complete, the final payment is made, and the client is able to reap the benefits! Cocktails on the patio? Saturday afternoon BBQ with the neighbors? Whatever it is, 2-15 Landscaping loves to see clients enjoying their new outdoor space.
Inspiration
If a closer look into the process at 2-15 Landscaping has you ready to get started, take a look through some of these past projects to put together a vision board for what your luxury escape will look like. When you are ready, give us a call and let the fun begin!
For this patio extension, we installed Stardust Holland pavers, created a retaining block wall, laid 30 tons of dirt, and planted rose bushes.
On this property, we set up a drip irrigation system for the new plants, put down weed block barrier fabric, installed 18 tons of decorative rock, and planted 34 5 gallon shrubs along with 36 in.² box Mexican edible date palms. Additionally, we laid synthetic turf, placed a concrete piano key walkway that leads from the existing patio to the new pool deck.
These two projects are just a small peek at what (Site:BusinessName) can do. If you are ready to create the yard of your dreams, trust (Site:BusinessName) to make it happen. Give us a call today.