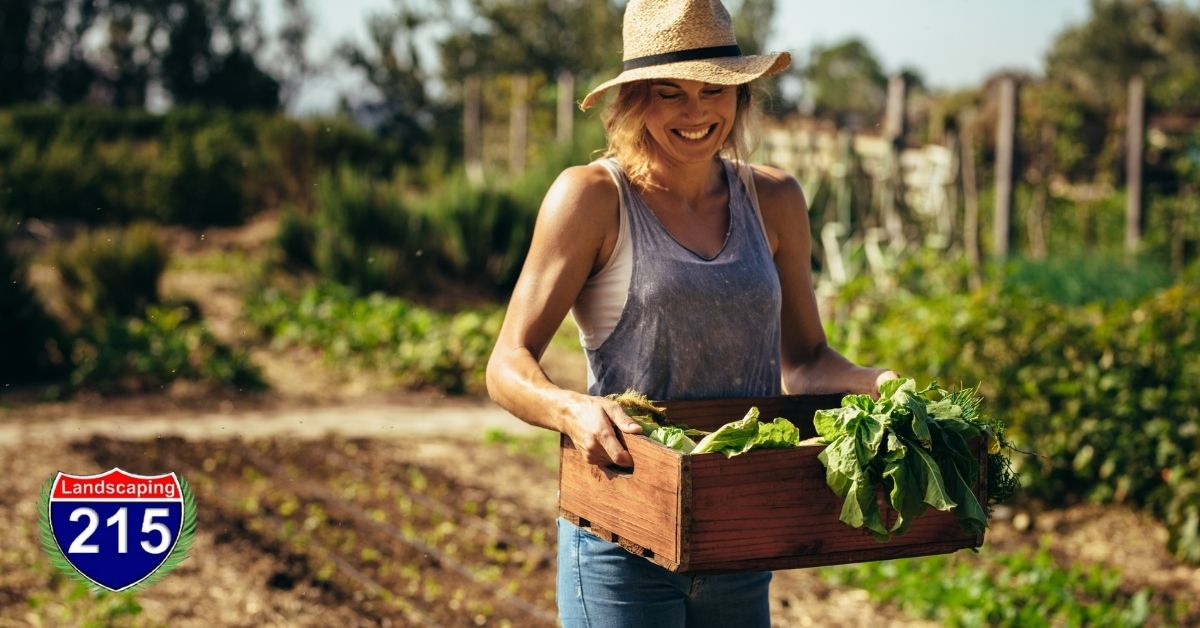 As everyone breathes in a sigh of relief that 2020 has ended, we look ahead to 2021. A new year means new trends in home decor, fashion, and even landscaping. This year we look forward to seeing more home gardening, cozy outdoor living spaces, and the natural beauty of natively grown plants.
Vegetable Gardens
This past year brought about extra time on our hands that led to new hobbies. People taught themselves the art of bread making, Tik Tok dancing, and even home gardening. As 2021 begins, we anticipate that people will continue to grow their food.
Living in the desert regions can make home gardening a bit more challenging. The high temperatures, lack of moisture, and dry soil is not every plant's favorite climate, but don't lose hope.
When/What To Grow
The key to growing a successful garden is to use seasonality and local climate to your advantage. There are numerous written and online resources available to help determine what is worth growing and when the best time to plant it is.
In Nevada, root vegetables like carrots, potatoes, radishes, and onions are usually successful if planted in early spring. Alternatively, tomatoes, green beans, and squash are great options to plant in late spring, early summer.
If you don't have space for a home garden, check to see if there are any neighborhood gardens in your area. This is a great way to have a small plot of land to grow your garden. Neighborhood gardens are also a wonderful way to meet fellow gardeners who may have tips and tricks on growing plants in your region.
Native Plants
The trends of shopping at small businesses and buying local continue to grow. This theme is now making its way into the world of landscaping. Plants that are native to the local landscape are becoming more popular.
Nevada is home to so many wonderful plants, flowers, shrubs, and cacti. Locally grown plants are usually less expensive, more convenient, and you are more likely to have successful blooms.
Outdoor Seating
With a beautiful garden and gorgeous native greenery, it would be criminal to not have a place to sit and take it all in. 2020 made us no stranger to the concept of outdoor seating areas, so why not have one in your very own yard.
As the uncertainty remains of when "normalcy" will return, creating an outdoor space that is safe to enjoy with family and friends is a win for 2021 landscaping trends.
Lounge Area
Think comfy chairs and ottomans. Outdoor lounge areas are ideal for reading a book on a cool evening or hosting a happy hour and catching up with old friends. From love seats to lounge chairs, relaxing outdoors while taking in the beauty of your surroundings is in this year.
Dining
We are all quite comfortable indulging in a delicious meal outside these days. Adding a dining table to your outdoor living space is a guaranteed win. What will you do with all that produce growing in your garden? Make a feast for family and friends and head outside to gather around the table.
Whether you are growing a garden, planting native Nevada plants, or bringing a living room outside, 2021 is full of landscaping trends that encourage us to spend more time getting our hands a little dirty, keep things local, and get outside with our friends and family.
2-15 Landscaping Offers the Landscaping of Your Dreams
If you are ready to revamp your outdoor space 2-15 Landscaping is here to bring your vision to life. We follow a three-step process:
Step 1: Planning & Financing
2-15 Landscaping works with you to get you the landscaping of your dreams while staying within your price point. We work with GreenSky to keep the monthly payment in your budget.
Step 2: Conceptualizing the Job
With the help of C.A.D Drawings and Digital Renderings, we can bring your vision to life before breaking ground.
Step 3: Landscape Installation
2-15 Landscaping is your one-stop-shop. Trust our team to bring your space to life even better than you imagined it. From landscaping, synthetic turf, hardscaping, lighting, irrigation, and beyond, 2-15 Landscaping is there.
Give 2-15 Landscaping a call today at (702) 766-0005 to bring your 2021 landscaping dreams to life.