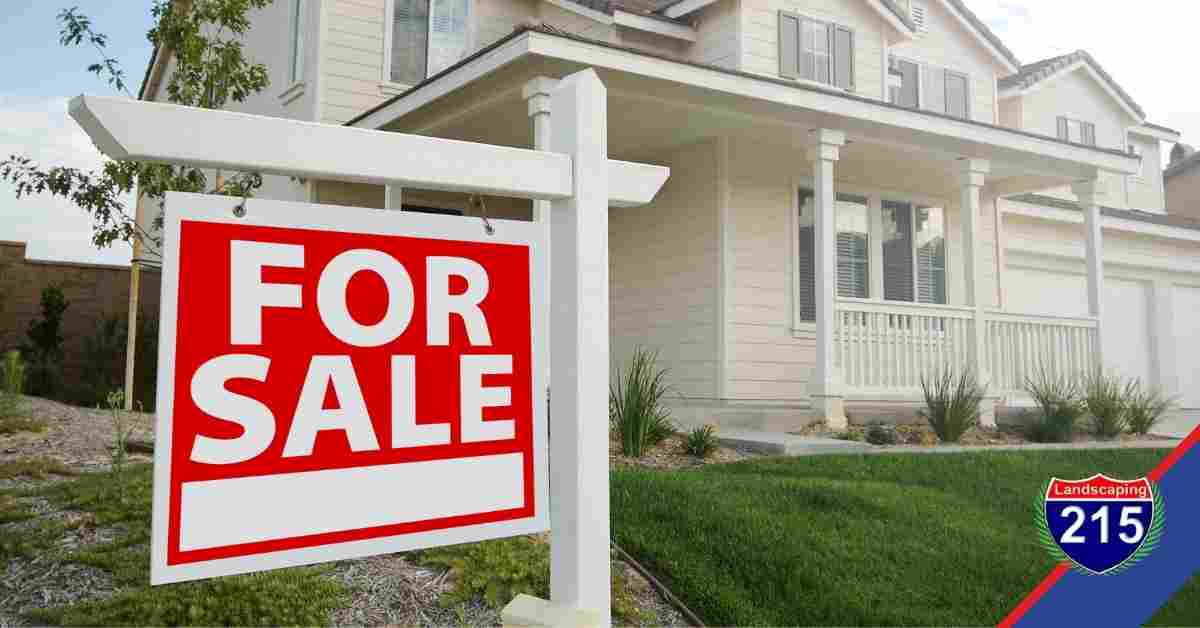 Selling your home can be a long and complicated process. From appraisals and finding a realtor, to endless open houses, to the actual offer and closing— what can you do to make the process a bit easier? Making sure your home's exterior is in top condition will increase interest, offers, and the speed of the process.
When in the market for a new home, people are likely to take into account these factors above all else:
Location

Home Size

Property Size

Curb Appeal

Price
The majority of these factors are unchangeable, but one thing you can always do to help the sale of your home is to update the curb appeal.
Curb Appeal
Think through the experience of a home buyer. Many are using online websites to keep a close eye on new sales in their desired location. If they like what they see from the listing, rather than immediately contacting the realtor for a viewing, many people will first drive by to check out the home and neighborhood for themselves. In this scenario, they aren't getting to see that recently renovated kitchen; they are only looking at the exterior of the home.
Alternatively, someone in the market for a new home may not be actively searching online but will instead be driving in your neighborhood and spot the "for sale" sign. The initial judgment of your home will be based on the exterior appearance.
These are key examples of why the curb appeal of your home is so important. It is likely the first impression people will have of your home and what they will use to decide if they want to learn more about what your humble abode has to offer.
Exterior Upgrades to Increase Curb Appeal
Now that you understand the vitality of curb appeal, let's dive into the specifics of what makes a home stand out at first glance.
Paint
Giving your home a new coat of paint is a perfect way to freshen things up. Taking the time to repaint the trim of windows and add a fresh coat to the doors are easy ways to update the look of the house.
Windows
Hire a professional window cleaner to get your glass sparkling again. This is a simple but effective way to show the house is being cared for.
Roof
Although fixing or replacing a roof can be costly, it will pay off in the long run. If your roof is not at its best, consider this fix before putting your home on the market
Landscaping
A home with professional landscaping can make a buyer go from interested to putting in an offer. From lawn care to stepping stones, landscaping is a crucial part of a home's curb appeal.
2-15 Landscaping Can Help
At 2-15 Landscaping, we want to be sure your home is looking it's best for its potential buyers. Our team is full of ideas on how to refresh your entry and front yard to wow viewers.
Turf
Nothing says "well kept home" like a perfectly green lawn. Installing artificial turf is one way to know that you will always have an envy-worthy yard without any extra care.
Hardscaping
Create a pathway that draws onlookers' eyes from the sidewalk to the front door. If you have a lot of property at the front of your home, consider adding a patio to give your home a leg up in the market.
Plant Beds
Welcome future homeowners with a beautiful display of plants and flowers. This is a great way to add color and liveliness to your home. 2-15 Landscaping can plant easy to care for greenery to keep care at a minimum.
General Maintenance
Whether you are updating your landscaping or keeping things as is, doing some general maintenance is key. 2-15 Landscaping can help keep your yard in order with things like:
Tree/Shrub Trimming

Debris Disposal

Dead Plant Removal

Weed Pulling

Fertilization
Our team is here to help whether you are building your dream home, selling your home or just looking for a landscape refresh. Our trusted professionals are ready to work with you!