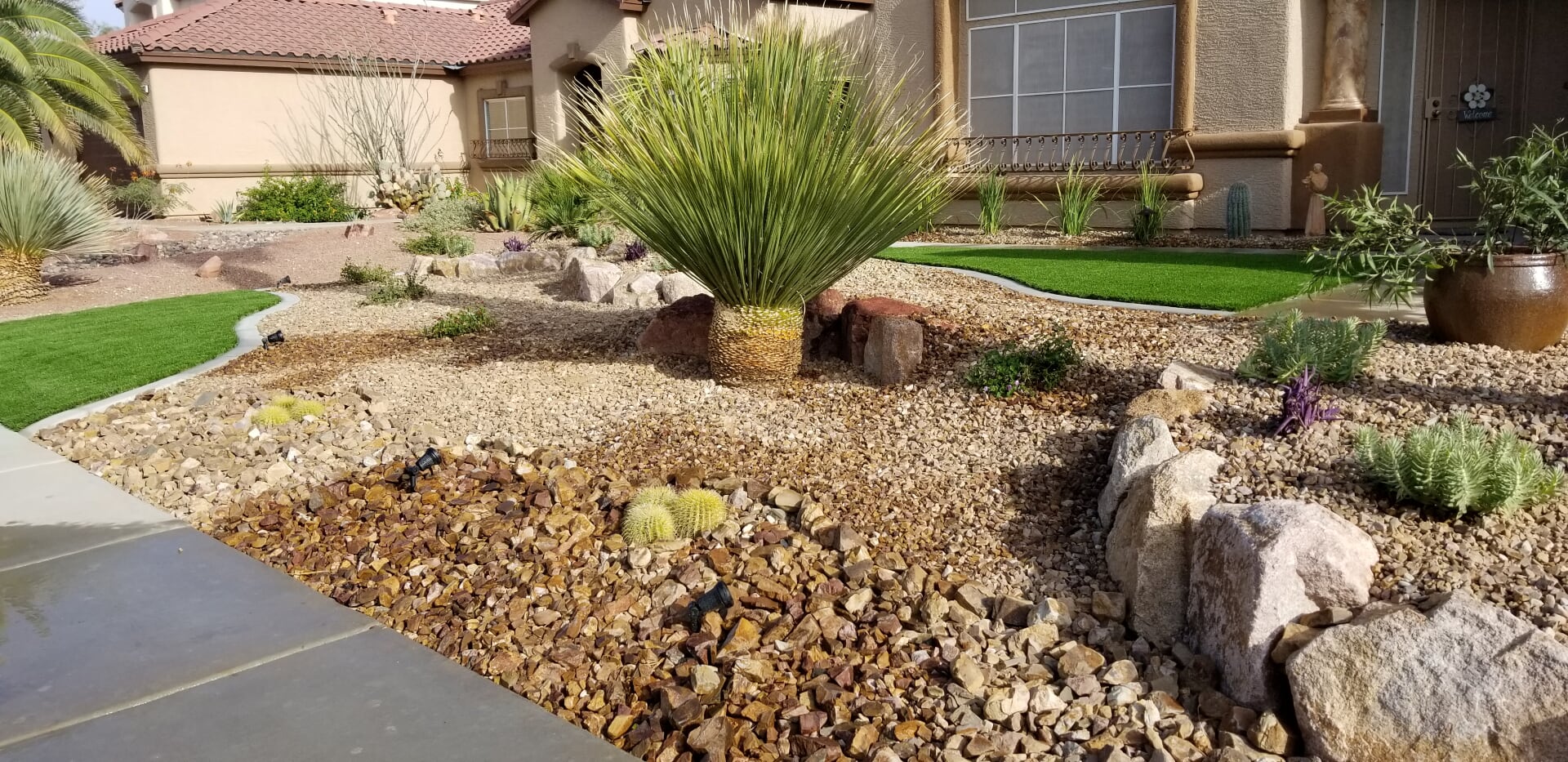 It's the middle of summer, and like the rest of us, you probably had some amazing vacations planned only to have them canceled on the arrival of the dreaded coronavirus. In August of 2019, you never could have imagined that the cruise or all-inclusive resort you were booking was going to get shut down due to a global pandemic, but here we are anyway.
However, just because you had to cancel your luxurious trip doesn't mean your summer has to be completely wasted. Instead, try turning your focus to your own home and turn your backyard into your own personal paradise!
Keep reading for some additions you can make to your yard that will make you forget you're quarantined in Las Vegas.
If you've always wanted a beautifully lush and green backyard, then it's time to direct your focus to the landscaping. There's a lot to consider when it comes to adding greenery to your outdoor space, but don't worry, we've got you covered throughout the whole process.
Some of the landscaping services and products that we provide include:
Landscape design

Landscape installation

Trees

Shrubs

Plantings

Sod

Grass
If there's something on your landscaping bucket list that isn't covered in the list above, then don't hesitate to reach out to our team of experts!
While the landscaping gets a lot of credit for the beauty in the backyard, no space is complete without proper hardscape. How else are you going to take in the beauty of the greenery without a patio or pathway to view it from? Plus, the contrast of the vibrant landscaping with the more muted hardscape really ties the whole backyard space together.
We offer a variety of hardscaping solutions, including:
Decorative rock

Boulders

Flagstone

Hard pavers

All other hardscape materials
The right lighting in your yard will make all the difference in the way it looks and how you can use it! By adding lighting to your yard, you'll be able to sit outside in the warm desert atmosphere all night long, maybe even while sipping on one of those tropical cocktails you were supposed to be drinking.
Landscape lighting also makes your outdoor space safer, illuminating the paths that guests should walk on and making sure they can see any hazards up ahead.
Were you supposed to be golfing at Pebble Beach this summer? Well, reschedule that trip and make sure your game is up to par by installing a putting green in your backyard this summer!
Who said putting is only fun for one? Make it even more exciting by hosting a family putting tournament, and spice it up even more by making bets!
Additionally, installing a putting green or synthetic turf throughout your yard will save you hundreds of dollars annually on water bills, which is great for your finances and the environment.
No matter what your dreams are for your backyard, 2-15 Landscaping is here to help bring that vision to reality! Throughout the region, we're known for our commitment to quality and outstanding service, which is integral to ensuring client satisfaction for all of our work.
Whether it's installing new grass, an irrigation system upgrade, lighting, or one of our many other services, we'll deliver quality work that we know you'll love. Learn more about our services by visiting us online or give us a call at (702) 766-0005.